WIN $200 Worth of New Gear!
Sign up this week to WIN a unique collection of AirTurn gear that will give you the freedom to perform more efficiently at your next gig.

Take control of your tablet with a tap of your foot. Turn digital sheet music, lyrics and set lists on your favorite apps. The MANOS Universal Tablet holder will hold everything from your smart phone to an iPad Pro. The portable goSTAND compacts down to 18" and will fit in your backpack. Check out more information on this awesome prize below.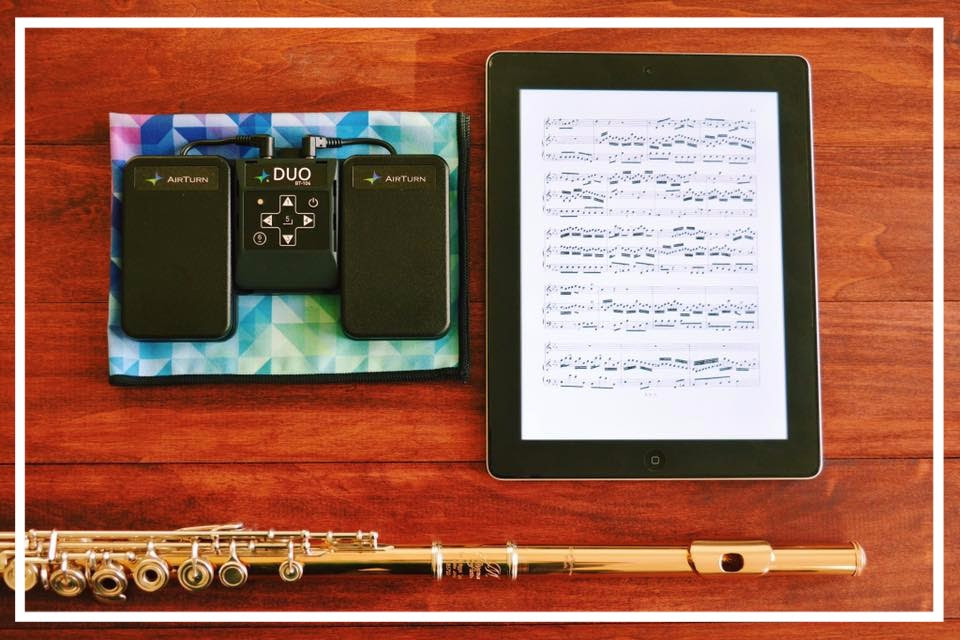 A Flute, A Duo & Gina Luciani Walk into a Performance
Flutist Gina Luciani has a diverse career in music that includes recording for film and television soundtracks, and live performances as well as international sponsorships through her prominent social media following. She has collaborated with legendary artists such as Paul Coletti, James Conlon, Danny Elfman, Michael Giacchino, James Newton Howard, Sir Neville Marriner, Ronald Leonard, David Newman, and John Williams
Please let us know if we can answer any questions by emailing us at 
support@airturn.com 
Thank you for being a part of the AirTurn family!
QUAD for the Android Lovers
Have you seen how many Android apps our pedals and hand held controllers are compatible with? Your readers can use AirTurn devices for teleprompter apps, guitar tabs, digital book apps, tuners, backing tracks, video camera sections, edits and more.
smartChord is a FREE Android app for all musicians – from beginners to professionals. In addition to more than one million chords and fingerings, smartChord offers a lot of features from tuners, metronome, scales, arpeggios, reverse chord finder, ear training and more.