Dollar Shave Club (US) is Now Live on Affiliate Window!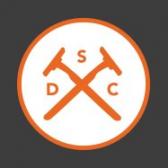 Dollar Shave Club
couldn't be simpler.
Select one of their great razors, pay one low monthly fee, and they send 'em right to your door. No more over-paying for fancy brand name shave tech. No more forgetting to buy your blades.
Join Now! 
$4 commission per sign up

30 day cookie
Selection of banner creative
Products Offered
The Humble Twin: Two stainless steel blades, an aloe vera lubricating strip for extra comfort, and a pivot head for extra closeness.
The 4x or " The Lovers Blade:" Four stainless steel blades, a lubricating strip, full 90-degree pivot head, and a wide open-back for fast, easy rinse.
The Executive: Six stainless steel blades strong enough to handle any hairy situation, and an Aloe, Vitamin E, and Lavender lubricating strip to calm even the most sensitive of skin.
Dr. Carver's Easy Shave Butter: Made with Pacific Sea Algae and Oat Extract, it transforms the dread of shaving into the joy of softly wiping whiskers off your face. It's not shaving cream. It's shaving butter.
One Wipe Charlies: Flushable, durable, gentle peppermint scented butt wipes. The life changing new way to solve an age old problem. Live the one true clean. Accept no substitute.
Current Offers
Get a free pack of One Wipe Charlies in your first box! No code necessary.

Earn $5 for every friend you sign up!
Tracking Link
http://www.awin1.com/cread.php?awinmid=5634&awinaffid=
!!!id!!!
(Don't forget to replace !!!id!!! with your own PID to be credited for your sales)
Start partnering with Dollar Shave Club today.
For any questions regarding the Dollar Shave Club Affiliate Program contact Emily Parr.
Tags: dollar shave club, dollarshaveclub, program launch
Trackback from your site.