FlipKey US Now Live!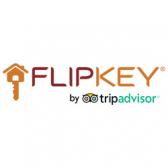 Dear Affiliates,
We would like to let you know you can now promote FlipKey vacation rentals via AWIN!
 To celebrate the launch of this new program we are running a special promotion of +3% commission increase on all actualised bookings generated from 24th June to 19th July.
In addition the top 3 partners who generate the most sales during the launch incentive will get:
1st winner will remain at 7% for the following month and get $ 150 of Viator vouchers
2nd winner will get 6% for the following month and get $ 100 of Viator vouchers
3rd winner will get 5% for the following month and get $ 50 of Viator vouchers
Please join the program through this link:
https://ui.awin.com/merchant-profile/17556
Don't delay...Join the FlipKey program today!
About us: FlipKey, a TripAdvisor company, advertises over 800,000 privately owned holiday homes, villas and apartments in 200+ countries worldwide. Whatever your vacation preference, or the size of your group, find holiday rentals for you such as villas in Florida, Apartments in Paris, villas in Portugal, luxury condos in London and many more.
Why promote FlipKey? Holiday rentals are an increasingly popular alternative to traditional hotel stays. Why? Because they offer travellers the space, amenities, and privacy of home when on holiday… along with incredible value! Forget anonymous hotel rooms—from entire oceanfront houses with private beach access to city condos in luxury buildings, FlipKey offers you places with personality to make your trips unforgettable. Choose from thousands of different rentals across the globe: chic apartments for solo business trips, cozy cottages for romantic getaways or spacious villas for family holidays. For stays to suit your needs and individual travel style, there's nowhere better.
Join and get bookings on FlipKey, a TripAdvisor company, and you'll benefit from the knowledge and know-how of the world's largest travel community, with trusted reviews and knowledgeable owners helping you have your best trip yet.
Program Features
- Earn upwards of 4% in commission
- Proactive and dedicated in-house program management
- Data insights
- Publisher newsletters
- Publisher Incentive campaigns

Commission Structure
- Default 4% commission
- Cookie length: 7 days
The commission is paid when the travel date has past and the stay has not been cancelled. If you require any additional information, please reach out to the address below.
Kind Regards,
The Vacation Rentals Affiliation Team
vraffiliationteam@tripadvisor.com
Tags: Vacation Rentals, incentive, program launch, accommodations, Tripadvisor
Tags: accommodation, launch, travel, tripadvisor
Trackback from your site.