Honor Supper Bowl Campaign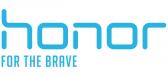 Dear Affiliates, Don't miss this amazing chance of monetizing your web with Hihonor.com/us "Supper Bowl Campaign"
.
Launch – January 22nd, 2018
delete password protection from EVENT PAGE upload  banners on global and main site with a link on EVENT PAGE send an email campaign
Promotion – January 22nd, 2018 – February 4th , 2018
Submit the right score - receive a coupon code* and  get a chance to win a prize
Winners Announced – February 6th , 2018
remove all banners from global and main site update  winners block on EVENT PAGE send an email to winners
Close – February 8th, 2018
create a redirect from EVENT PAGE to main site
Coupon code*:
1. Buy 7x+Quick charge+ engine earphones AM13
Total price: 221.97$,241.97$ , use $20 coupon and one case will as the gift.
2. Only buy 7x+engine Earphones AM13
Total price: 219.98$, 229.98$, use $10 coupon and one case will as the gift.
3. Only buy 7x+Quick charge
Total price: 206.98 $, 211.98$, use $5 coupon and one case will as the gift.
Event Prizes:
3 x Honor 8:RANDOMLY SELECTED FROM ALL RIGNT SCORES: 7 x Honor Band Z1:Fisrt 1-7 right scores. 13 x Huawei Engine Earphones(AM12): Fisrt 8-20 right scores. Every participator: Honor 7X Bundle coupon code,as described above.
JOIN US NOW
URL:
https://store.hihonor.com/us/
About Honor Smartphone
Honor is a sub-brand belonging to networking and telecommunications equipment and services company Huawei. the Honor series of mobile computing devices include smartphones, tablet computers, and wearable technology. The company began its international expansion in 2014. In April 2014, it launched the Honor 3C in Malaysia,and it entered the European market in October 2014, with an announcement in Berlin. Its first flagship phone for Europe was the Honor 6. 20 million Honor phones were sold within the first six months of 2015, equal to the number sold in all of 2014. The brand had expanded into 74 countries, including USA, European nations, India, and Japan.
For further information, please feel free to contact us at
 tengteng3@huawei.com
Good luck with your promotion!
Regards
Tags: smartphone, smartphone accessories, sports band, Wearable smart devices
Trackback from your site.