Jillian Michaels (US) Is Now Live On Affiliate Window!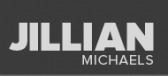 Jillian Michaels
is a bestselling author, Daytime Emmy nominated television personality, entrepreneur, and one of the nation's leading health and wellness experts. Perhaps considered one of the most inspiring people on television through her role as trainer, wellness expert and life coach on her hit TV shows and regular TV appearances, Michaels has created a brand name for herself. Every week she motivates millions in every form of media from TV to publishing to the 1.6 million monthly visitors to her Web site and daily e-mail newsletter.

Working out is great, but if you really want results — you need daily support, motivation, and a personalized plan to keep you on track. Join Jillian and get everything you need!

Join The Jillian Michaels Affiliate Program Today! 
Benefits of Joining the Jillian Michaels (US) Program:
30 Day Cookie Period
$24 flat payout on purchases of a fitness plan. Payout converts on a fitness plan that is $4/week  to the consumer.
*Please note that deeplinking is not permitted for this program.
If you have any questions about the affiliate program, please contact the Jillian Michaels program manager at Blakeley.Sears@affiliatewindow.com.
Trackback from your site.