Joules US Right as Rain Competition!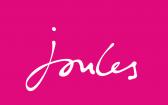 $10 Bonus for Everyone Plus $100 Prize Draw
Dear Affiliates,
30 years of embracing the great British outdoors has made us experts in outwitting the weather.
From woodland walks to shoreline strolls, our
Right as Rain collection
has got you covered
.
We would love to hear what you think about our Right as Rain Collection on your blog and we will give you a $10 bonus in return! You'll also be entered into a prize draw to win a further $100 bonus!
All you have to do is write a blog post about our Right as Rain collection before April 14th. To Enter:
All links must be affiliate links

Must be partnered to the Joules US program (Please join here!)

Must include a link to at least one of the following:
Women: https://www.joulesusa.com/Womens-Clothing/Right-As-Rain
Men: https://www.joulesusa.com/Mens-Clothing/Right-As-Rain
 Girls: https://www.joulesusa.com/Little-Joule/Right-As-Rain
The blog post must link to at least 6 Right as Rain Products.

First posts only will receive a $10 bonus however further posts will gain additional entries to the prize draw.

Must be a Joules only post
Send a link to your post to polly.faulks@joules.com before April 14th to be entered into the competition and receive your $10 bonus.
The winners will be announced via e-mail on April 22nd. 
Also…. We want to see you outwitting the weather!
Do you have a great picture of you splashing in puddles, on a Sunday stroll or just enjoying the great outdoors? Enter our Right as Rain competition to be in with a chance of winning!
Thanks for promoting Joules and our Right as Rain campaign!
The Joules Affiliate Team
Tags: affiliate competition, bloggers, Clothing, competition, content, joules, spring
Trackback from your site.