Picaboo Launches The New Seamless Photo Book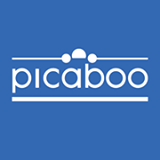 Picaboo Affiliate Family, Picaboo launches a new Seamless Lay-Flat Picture Book TODAY! Let your customers know about this 60% plus savings event. All links can be found under special promo in your account: 
http://www.picaboo.com/special-offers/ 
SAVINGS EVENT DETAILS
8x8 20-page book; pay only $25 ($65 value, 62% discount) 12x12 20-page book, pay only $40 ($110 value, 64% discount)
Please let me know if you have any questions! Dave Dave Tamkin Dave@SmarterChaos.com
Tags: photo book, photobook, picaboo, picaboo coupon, picaboo deal, picaboo voucher, seamless
Trackback from your site.