Picaboo Offers Incredible Deals with New Banners!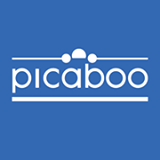 Thank you for making the Picaboo affiliate program a success. We are extending limited time offers to all our affiliates! Don't wait to post the new Deal Banners and 68% OFF Photo Book promos. Reach out to your readers and customers today so they can take advantage of the weekly sales!
PICABOO.COM
Picaboo Affiliate program is a fast and easy way to make money while helping your audience create lasting memories with a photo book. Picaboo offers some of the highest payouts in the photo merchandise category! 100% Guaranteed! Check out the new promos added weekly. New banners available as well! 
66% OFF : March 6th - 13th : $12 for $35 8x8 Photo Book
68% OFF : March 6th - 10th : $19 for $60 12x12 Photo Book
68% OFF : March 6th - 10th : $29 for $90 11x9 Photo Book
Pay Rate:  15%
Traffic Allowed:  Display, Contextual, Loyalty. NO SEARCH,
Landing Page: http://www.picaboo.com/special-offers/
- Dave Tamkin Dave@SmarterChaos.com
Tags: calendar, cards, coupons, deals, gifts, holiday, limited quanity, offers, photo book, picaboo, promo code, promos
Trackback from your site.