Proporta Product Feed Now Live!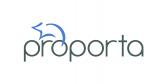 The Proporta.com product feed is now LIVE on Affiliate Window! Affiliates can download the feed and track sales using deeplinks. Proporta offers a very competitive 10% commission on all sales! Join today!
Proporta is a British company who make unique and stylish protective cases for iPhone, iPad, Blackberry, Samsung, Kindle, and iPod, as well as providing the award winning USB TurboCharger emergency batter charger. Call it passion. Call it devotion to duty. Call it a bit weird if you like. But we've been in the game since 1996 so you can be sure we are experts at what we do! Proporta has developed partnerships with many designer labels and major retailers around the world, including Apple, Sony, BlackBerry, Harrods, Bentley, Quiksilver, Roxy, Ted Baker, TomTom and Nordstrom.
Tags: cell phone case, discount code, pda case, product feed, proporta, sale, voucher code
Trackback from your site.