Save 20% Off Dominican Republic Hotels from Bahia Principe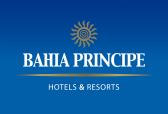 Bahia Principe
is making it easier for you to increase your sales by promoting their new 20% off coupon code for their Dominica Republic hotels.  Bahia Principe offers four locations in the Dominican Republic, just some of their 20 five-star and four-star hotels located throughout the Caribbean and Spain.  Each hotel features exclusive beachfront locations, spectacular natural environments, and both family friendly daytime activities and excellent nightlife fun. Code: BPSALES Get a 20% discountwith this code in addition to the existing offers for their winter and spring holidays in Dominican Republic. Choices include:
Tags: Bahia Principe, Caribbean, dominican republic, hotels, travel
Trackback from your site.