Swarovski Affiliate Program - Free Shipping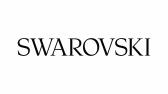 Swarovski Publisher Newsletter
Latest News from the Swarovski Affiliate Program | October 2013
SWAROVSKI FREE SHIPPING - 3 DAYS ONLY
From October 18th to the 20th, 2013 all Swarovski orders are free of shipping costs! 
Discover Swarovski's inspiring new range of crystal jewelry and accessories and find great gift ideas for your friends and family or sparkling treats for yourself. Don't wait any longer! Take advantage of this great deal and start increasing your commissions today. Remember this is the best time of the year to promote Swarovski! 
Contact us!
If you have any questions, suggestions or comments regarding our affiliate program, please email or give us a call. We look forward to hearing from you!
Best Regards,
Swarovski Affiliate Team 
Tel: +1 347 826 - 0006
swarovski.us@partnermail.info
The Swarovski partner programme is managed by nonstopConsulting GmbH, a leading affiliate marketing agency. Please visit our website, www.nonstopconsulting.net, for more information. © nonstopConsulting GmbH
Trackback from your site.