Swarovski Outlet 30% Off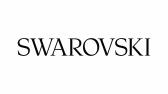 The Online Outlet Store is back with more discounts!
Swarovski's Online Outlet is offering an incredible
30% off on a limited new selection of crystal creations!
But hurry - these items are only available as long as stock last and for a limited time - Promote them now to make sure you don't miss out!* The Swarovski Outlet Store is valid for the US and Australia only. Take advantage of it and earn more commissions! Don't wait, start to share this great news today!
Link:
http://www.awin1.com/awclick.php?mid=4235&id=!!!id!!!
* remember to replace !!!id!!! with your affiliate id in order for the tracking & link to work*
Advertising materials
Banners for the outlet campaign are already available in the network.
Swarovski Mobile Shop
Remember the Swarovski Mobile Shop is now live. Links are redirected automatically so pick any of the links that fits your site best.
Contact us!
If you have any questions, suggestions or comments regarding our affiliate program, please email or give us a call. We look forward to hearing from you! Best Regards, Swarovski Affiliate Team Tel:+49 (0)89 99 52 94 468
swarovski.us@partnermail.info
Tags: accessories, deals, discount, fashion, gifts, outlet, presents, swarovski
Trackback from your site.