Swarovski Spend & Save promotion!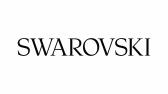 Save 15% on all Swarovski products when you spend $160 or more!
The Holiday season is coming and people are on the look-out for a beautiful gift. For this time of the year Swarovski is offering a special discount: 15% off on the whole store!* Do not miss the chance to make more sales! Sale ends November 16th!
We have an increase of orders during this period every year. Take advantage of it and earn more commissions! Don't wait. Start to share this great news today!
Advertising materials
Banners for the 15% off campaign are already available in the network, why not grab one now!
Tracking Link
http://www.awin1.com/awclick.php?mid=4235&id=!!!id!!!
*Discount will be automatically added to the basket when the users spend $160 or more. Offer is valid until November 16th. Reduced products, Annual Ornaments, Gift Cards, SCS products and special sculptures such as the Crystal Myriad collection are excluded.
Trackback from your site.