This Week's Featured Advertisers (US)!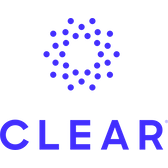 Advertiser of the Month: Clear
CLEAR
 is the fastest and most predictable way to get through airport security. CLEAR members breeze right past the long lines and go straight to screening; any airline, any status. There is a wide array of trial memberships and family plans available.
Offer: 
Join for only $149 and get a complimentary family membership! 
Code
:AFFCLRFAM515
Join today
 and earn up to $20 commission for every membership!



Offer of the Week: Jack Wills
Jack Wills
 are proud makers of the finest quality British heritage-inspired womenswear, menswear, homewares and accessories. A true British brand we are expanding globally and have stores concentrated around the east coast of the United States.
Offer: 
Jackpot! Jack Wills Sale is now offering
 up to 50% off!
 Don't get FOMO. Shop all your favorites now, before they're gone for good.
Join today
and start earning 
8% commission!



Editor's Pick: LendUp
LendUp
 offers loans with declining rates, free education, and the opportunity to build credit. Join the thousands of borrowers aroun
d the country who are climbing the ladder to financial health.
Offer: 
Up to $250 First Time Loan & Earn 125 points for completing each credit educational course.
Valid:
 Expires 8/27/15
Join the program
 to start earning a 
commission of $50!



Featured Promotion: Kensington  
Kensington
 is ideal for promoting to customers looking for the latest product solutions including desktop accessories like trackballs, docks, mice and keyboards, mobile accessories and ergonomic products.
Offer: 
10% Discount on everything on Kensington.com
Code:KTGAF10DC


Valid: 
Expires 8/1/15
Join the program
 today and start earning 
10% commission until the end of July!
Trackback from your site.