Tour de France Update Stages 8-10 from ProBikeKit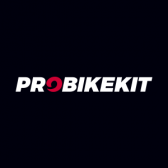 Tour de France UPDATE – Weekend Review – Bastille Day Saturday- Stage 8 - 161km (100 Miles) – Tomblaine to Gérardmer La Mauselaine Sunday- Stage 9 – 170km (105 Miles) – Gérardmer to Mulhouse Today - Stage 10 – 161km (100 Miles) - Mulhouse to La Planche des Belles Filles Big Day for France…. After a weekend that saw the first victory for France from Kadri on Saturday and an impressive ride from Tony Martin who won the Sunday stage by riding 59km (36 miles) completely alone, we find ourselves on Bastille Day. Today should be an interesting one, Gallopin the Frenchman is in yellow and therefore many are predicting a quiet stage. Team Astana who previously held the yellow jersey even claimed they had let the jersey go on purpose. Their spokesman stated "It's Bastille Day, with a Frenchman in yellow, and that means the pressure is off us until at least after Tuesday's rest day" With the French more determined than ever, can they secure a stage victory today? Although the big teams are considering it a quiet one and the sprinters will be crawling over the line, there are four category 1 climbs reaching gradients of 20% in places. An incredibly tough ending and one for a natural climber… Since he is one of the best at this in the race, can Contador claw back some time on Nibali? Can he climb to his first stage win in this year's tour? Here are some of the great deals available through ProBikeKit right now: Code:  FIRSTUS Offer: 15% off First Order for US residents Valid Until: 8/31/14 Code: FIRSTCA Offer: 15% off First Order for Canadian residents Valid Until: 8/31/14 Join ProBikeKit today!
Tags: cyclling, discount code, probikekit, tour de france
Trackback from your site.