The AirTurn PED is Back and Spring Cleaning Sale!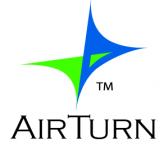 PED Delivery Starts

April 22nd! 

Due to the demand of the new AirTurn PED we had to triple production to keep up with all the orders. We are getting caught up and will start shipping orders on Wednesday, April 22nd. 

We also took some time to capture a short 30 second video. Please click HERE to check it out. We'd love to hear your feedback.

 __________________________________________

If you have any questions, please don't hesitate to reach out to me at any time. 

Have a great week!

Thank you,

Dave

Dave Tamkin
Tags: 10% off, accessories, AirTurn, coupon code, coupons, deals, discount, discount code, free shipping, gifts, music, musical instruments, musicians, page turners, promotions, sale, savings, voucher code, wireless
Trackback from your site.